For many, May was not a kind month. Nepal was coping with the shocks and aftershocks of a horrific earthquake. Residents of Baltimore were terrified and saddened by the events following Freddie Grey's death. Several of my friends faced frustrating health setbacks and devastating losses of family members. Vice President Joe Biden lost a second child, this time to cancer.
In the immediate wake of tragedy, sometimes all you can do to put the right foot in front of the left. And so, that is what I spent the month of May doing: walking to, or walking from work at least three times each week over the course of the month.  (Reliably, I forgot to turn on Map My Walk until halfway through the walk, so I'm also providing a screenshot from my Fitbit monthly stats for proof of challenge completion).
As I walked to and fro this month, I listened to stories, as I often do. Three in particular resonated with me as I thought about cancer, sadness, loss, and life. One is very short–in the form of a Radiolab podcast with Oliver Sacks, an incredible author who I had the privilege to meet in college, when I was a teaching assistant for a class on medical writing and was teaching his book, The Man Who Mistook His Wife for A Hat. In the second part of this two-part podcast (listen to both: the first story is incredible too), he speaks about loves lost, the color indigo, and making the most of his life with a terminal cancer diagnosis. I highly recommend listening to this episode.
The second, also a podcast, caught me off guard. Love + Radio presented a beautiful story called The Living Room, told by an apartment neighbor who happened to have a direct window view into the lives of a beautiful young couple. I don't want to ruin it for you, but I highly recommend listening with tissues nearby.
The third was the audiobook version of Cancer: The Emperor of All Maladies, a book I have dragged around from apartment to apartment for years, but found daunting to read. While watching the PBS special with friends in April with friends, it occurred to me to listen to it during my May challenge. As I put my right foot in front of my left 286,647 times this month, I learned so much about the history of this insidious, devastating disease that continues to claim the lives of far too many loved ones. It was fascinating to hear about the development of the drugs that I had taken twenty years ago: cisplatin, adriamycin, & methotrexate. It was humbling to hear the frustration of brilliant scientists and dedicated advocates, as they struggled to understand and find a way to humanly treat its victims. I always want a happy ending to a long story, but in this case, the story instead must end with hope and a resolve to continue putting the right foot in front of the left and persevering, however we can.
There are so many wonderful organizations out there working hard to prevent cancer, find better treatments for cancer, and improve the lives of those who have cancer, and helping those who have lost loved ones to cancer. First Descents fits into that third camp, and they are a team of tremendously generous and wonderful people, specializing in hope and perseverance. It is for them that I am doing these monthly challenges. $1000 sends a young adult to camp, and I'm 25% of the way there. After the month we've all had, I can understand wanting to donate to any of the thousands of charities doing incredible work, but I hope you'll consider this one too: https://support.firstdescents.org/fundraise?fcid=437815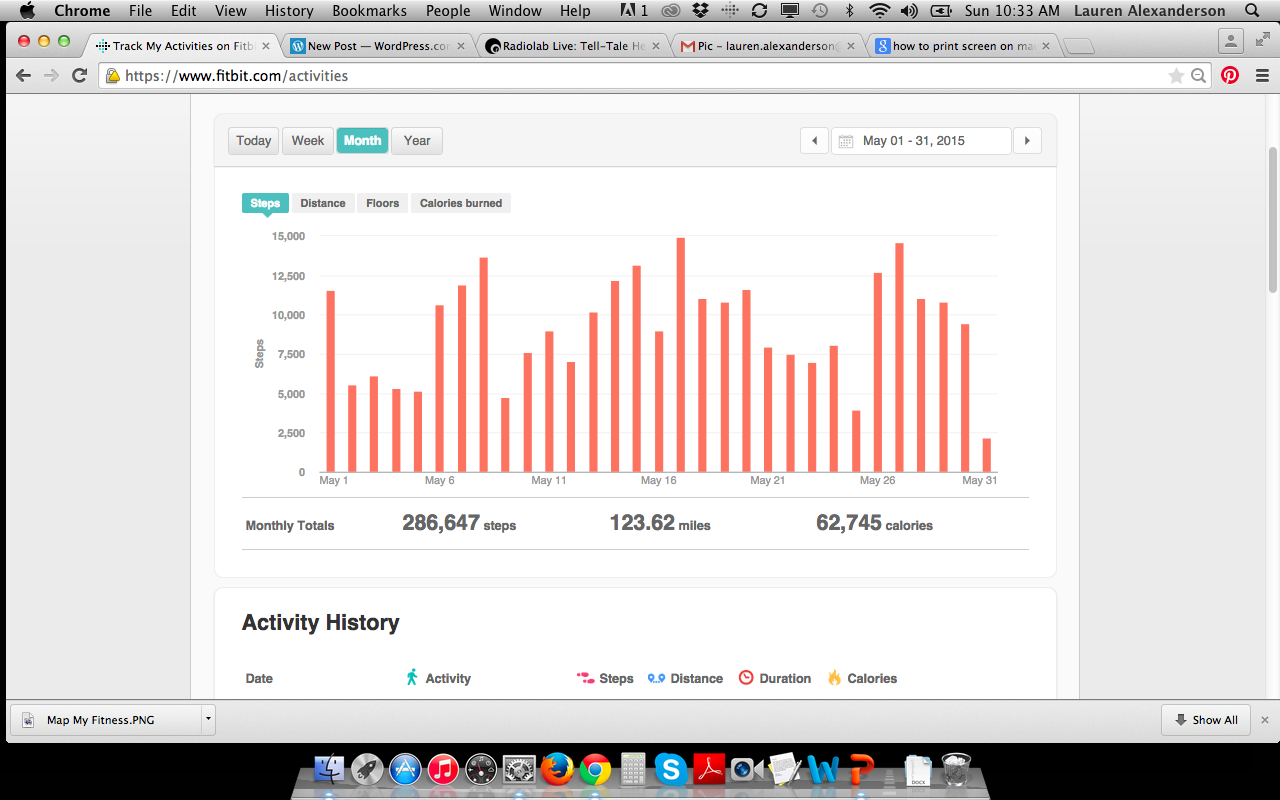 ---
June Challenge: Starting tomorrow, I'm getting back in the pool. My goal is to swim at least 40,000 yards over the course of June, and my least favorite Super PAC stands to benefit if I don't. I will donate $1 for every mile swum this month (1760 yards = 1 mile); will you match me?